After three and half weeks of fake baking I can proudly say that I am tan... sorta... maybe "dark white" would be a better description. Call it what you will the fact remains that I will not blind people with my
uber
white skin while rocking out my in
MOH
dress at the wedding. Excited? Very.
I attended my niece's school play over the weekend. They did the "Twelve Dancing Princesses" or something like that. Anyway, it was cute but not as good as their last play, "
Seussical
the Musical". There was one very awesome thing about the play though - the kid who played the king shaved the top part of his head to make it look like he going was bald. I give him and his parents props for letting him do that. I wanted to take pics and would have but alas I suck and haven't bought a
memory
card for my camera yet. Soon... after the wedding... hopefully.
I suck... a lot. Why? Well many reasons really, but I won't get into all of them today. Mainly my
sucky
-
ness
right now is based upon the fact that I'm an idiot when it comes to guys. Yesterday I was driving to the tanning salon after work and happened to look at the car to my right. It was a hot guy - a really hot guy - in a nice car with a big puppy checking me out. Checking
me
out!?! The smart thing to do would be to at least smile at him, maybe wave, try and get his attention at a stop light and maybe exchange numbers or, you know, make out or whatever. Did I do any of these things?
Nuh
uh. Why?
Cuz
I'm an idiot and I suck and I freak out when a guy acts even remotely interested in me. Why? I suck, I'm an idiot and I have a hard time believing that guys could be interested in me ... period.
Yes, I have issues. Don't judge.
In other news, I'd like to give a big
HAPPY BIRTHDAY
to one Zachary
Quinto
- brilliant actor and
hottie
extraordinaire.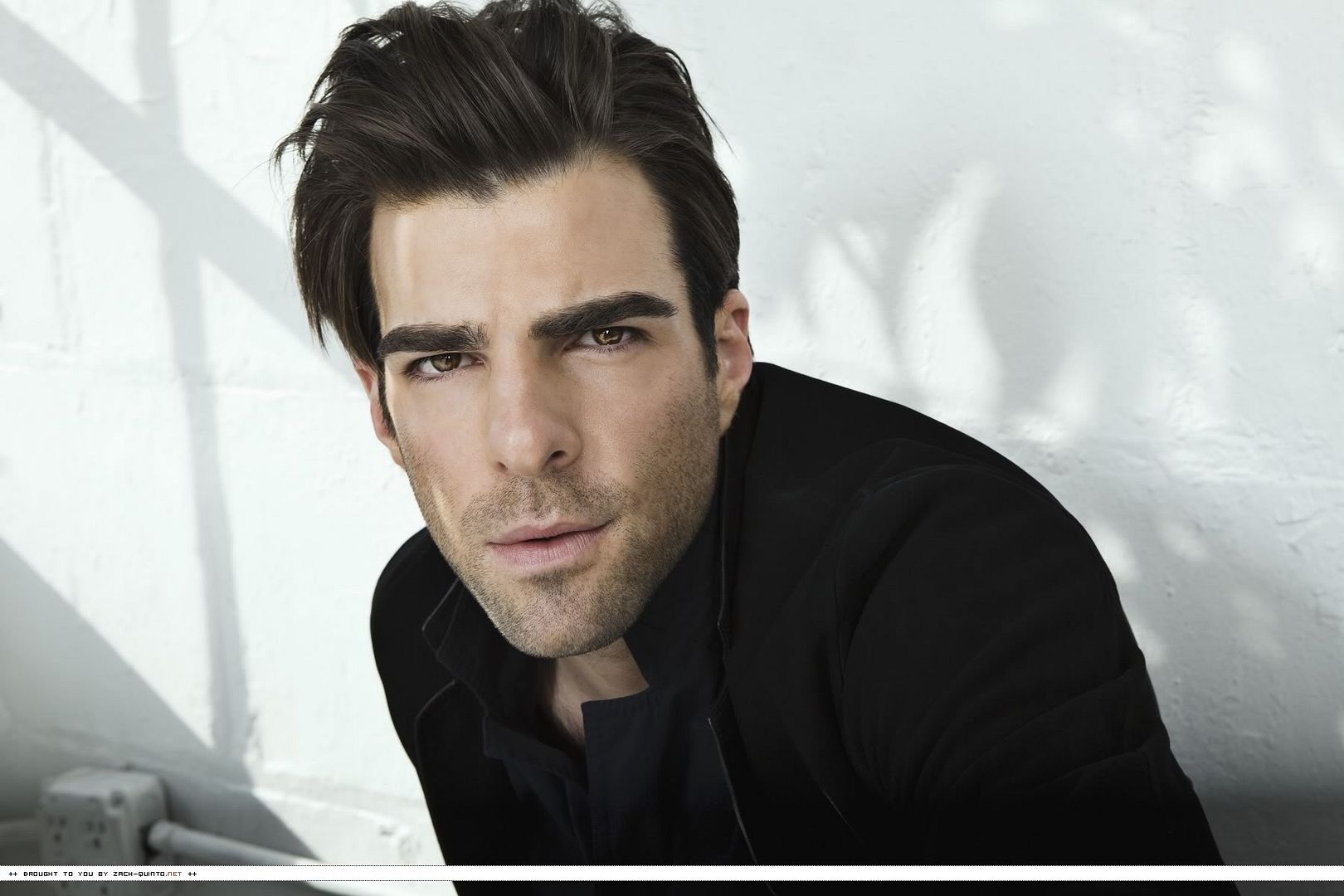 He's in the new Star Trek movie. He plays Spock or as I like to call him "Spocktavious" Why? I have no idea. It just popped into my head when I was watching the movie for the 3rd time (yes, it really is THAT good) on Saturday. Could it be because he looks like a Greek god? Mayhaps.
He also plays Sylar in the TV series Heroes which amazingly enough I finally started watching about a month ago. It's awesome and I think I might be addicted to it as well.
Anywho
, I need to leave so...
*
kloveyabye
*